Have you ever wished that it was easier to access your booking links?  
If so, you're in luck. We've just published this extension for Google Chrome, granting you instant access to your meeting links! 🎉
Grab and share booking links in no time
When reaching out to a customer, you can now use the extension to generate and copy a booking to your clipboard. Paste the link into your email or live chat message and you're good to go!
If you're not sure what to say when you share the link, we've written some articles to help you write better email subjects and email body templates.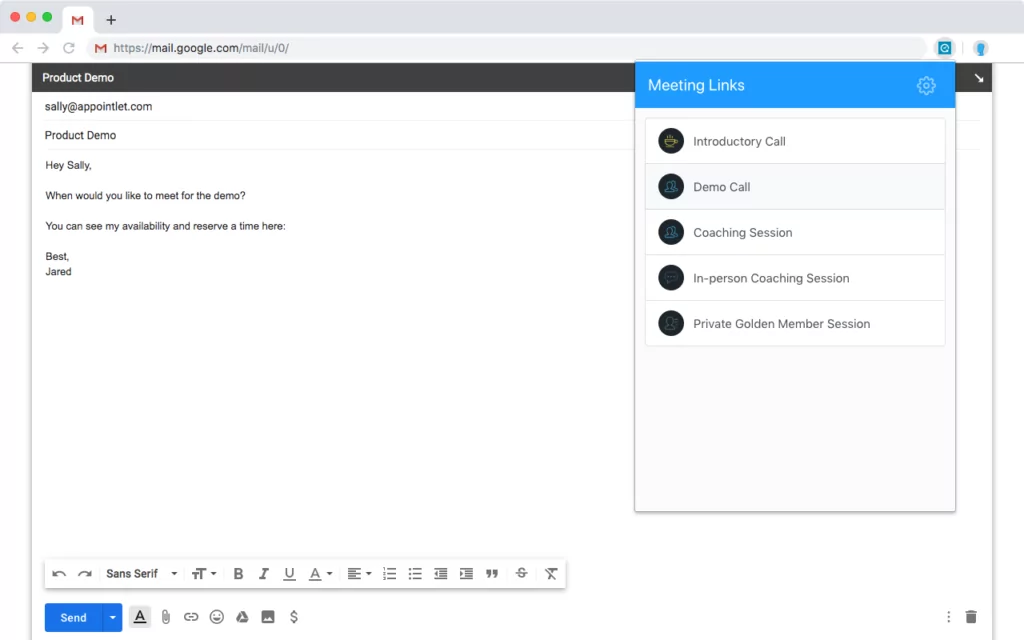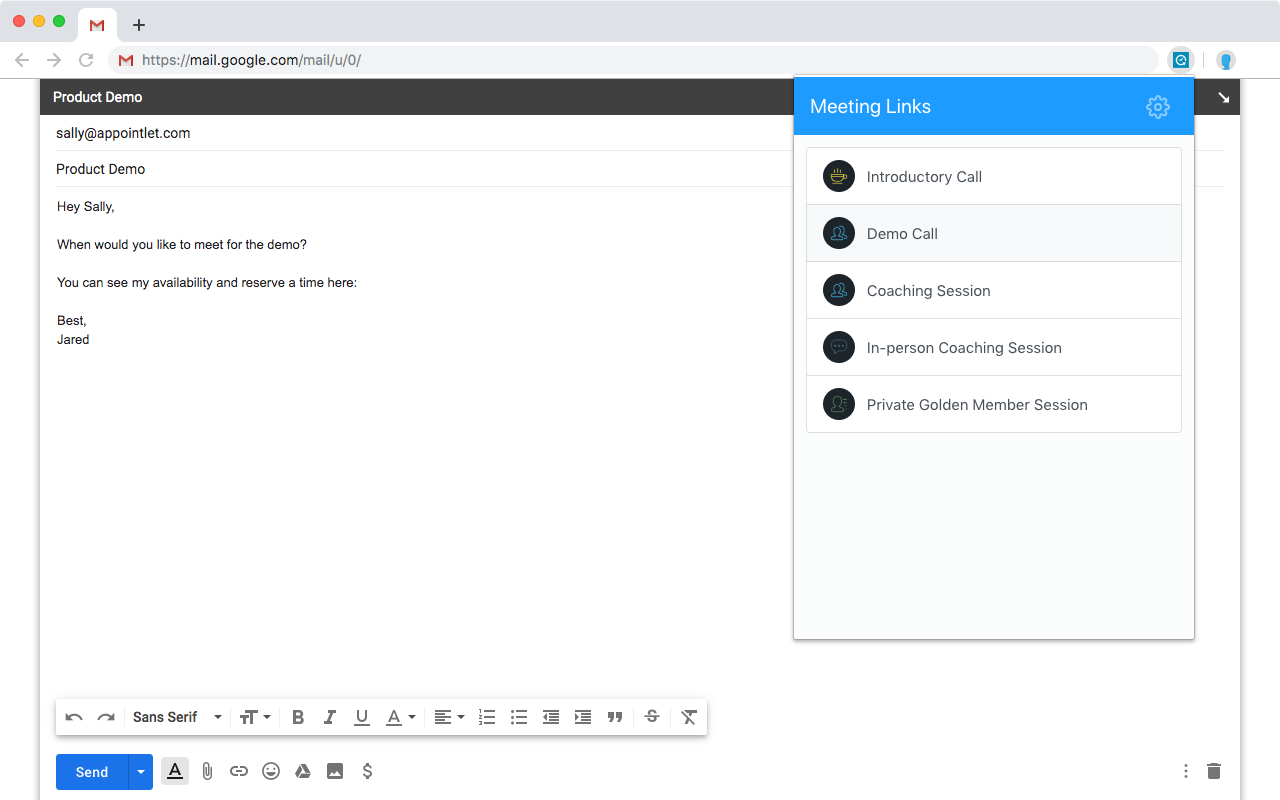 Easy to install and configure
To install the chrome extension, visit the Chrome App Webstore and hit Add to Chrome. Once you've added the extension to your browser and logged in, you can select access your booking links by selecting an organization and member from the dropdown menu. 
If you prefer to see all available meeting types, you can keep "Any" selected in the member dropdown: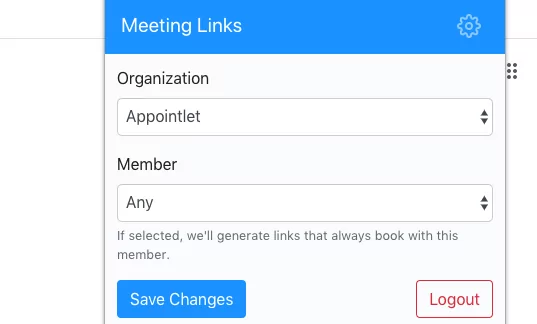 Save changes and you will be presented with a meeting type selection screen. Pick the one that you want and we'll copy the URL to your clipboard.