Join 180,000+ users that trust Appointlet for faster, simpler scheduling
Billed monthly
Monthly
Billed annually
Annually
$el.classList.contains('tab-active') ? $store.pricingOptions.selectedPricingPackage = 0 : '', 300 )" class="slider-tab px-3.5 py-1 font-bold text-blue-400 text-lg md:text-md-lg cursor-pointer w-max "> Free
$el.classList.contains('tab-active') ? $store.pricingOptions.selectedPricingPackage = 1 : '', 300 )" class="slider-tab px-3.5 py-1 font-bold text-blue-400 text-lg md:text-md-lg cursor-pointer w-max tab-active"> Premium
$el.classList.contains('tab-active') ? $store.pricingOptions.selectedPricingPackage = 2 : '', 300 )" class="slider-tab px-3.5 py-1 font-bold text-blue-400 text-lg md:text-md-lg cursor-pointer w-max "> Enterprise
Key features
Unlimited Members
Unlimited Meetings
Connect Zoom, Meet, MS Teams, Webex, and more
Cancel and reschedule events
No credit card required
In order for your users to schedule with you, they'll need to visit one of your scheduling pages.

Scheduling Pages

Up to 1

A meeting type represents an offering or service that your users want to schedule with you.

Meeting Types

Up to 5

Optional: multiple attendees join a single meeting time slot.

Groups & Classes

Up to 5 attendees

Collect the information you need from people. Includes text fields, single and multiple choice, checkboxes, and more.

Custom intake forms

Up to 3 fields

Share meeting instructions with people via the confirmation email.

Meeting instructions

People can only see these private meeting types if they have a direct link. Otherwise, your scheduling page url will display all meeting types.

Hidden meeting types

Let people know that their "meeting request has been received". Then you can approve or decline each participant.

Manually approve meetings

Prevent no-shows and late arrivals. Turn on reminders to keep the meeting details in front of your attendee.

Automated meeting reminders

Choose from Zoom, Google Meet, MS Teams, WebEx, GoToMeeting, Join.Me

Free web conference integration

Share your scheduling URL and people can use that to book a time with you.

Easy-to-share scheduling links

Define the hours that you're available to meet with people.

Edit your availability

Schedule with as many people as you need to - sky is the limit!

Book unlimited meetings

When a team member is booked, Appointlet prevents double bookings.

Prevent double-bookings

Prevent your meetings from running into each other by giving yourself a break.

Meeting Buffers (scheduled breaks)

Limit the number of meetings you can be booked for in one day.

Maximum meetings per day

Include a deeplink to Google Maps in the attendee confirmation email, if you're meeting at a physical location

Google Maps

Both parties can use email or calendar events to cancel/reschedule. Hosts can also take action from within Appointlet.

Cancel and reschedule events

Search for attendees by name or email. Filter by date, host, meeting type, and status.

Search through meeting log

Filter through your meeting records and use the data export feature to retrieve a CSV.

Export meeting data

Automatic time zone translation lets you manage attendees internationally.

Time zone handling

Generate a calendar event in your attendee's email calendar automatically.

Attendee email calendar events

The number of members who can perform a specific meeting type.

Meeting Type Members

Up to 2

Incoming meetings are distributed one member at a time, in a circular fashion. Availability is pooled together so that attendees have the maximum options.

Round robin (meeting distribution)

Set up a meeting where multiple team members attend. They must all be available for a time slot to appear.

Collaborative hosting

When your staff are invited to the account, ask them to sign up with Google or Office for an added layer of security.

Multi-factor authentication

Your account owner and administrators can invite new members to the workspace via email.

Invite team members into account

Once someone has been invited, assign a role to scope their permissions according to their job position.

User level roles & permissions

Administrators can review past and future meetings associated with any particular host.

Filter through meetings by host

Create scheduling page folders for each collection of meeting types associated with a team.

Support for multiple teams

Appointlet detects and assigns a time zone to each of your users, ensuring times are displayed accurately

Responds to user time zone

Integrate with third party software including CRMs, SMS providers, Email Automation, and more.

Zapier (CRM, SMS, and More)

Capture Facebook pixels, Google Analytics and more with with Tag Manager.

Google Tag Manager

Send your booking data out to a secure endpoint of your choice.

Booking webhooks

Collect payment for a meeting in the currency of your choice.

Payment collection (Stripe/PayPal)

When someone completes the scheduling flow, redirect them to a thank you page.

Redirect to your website

Connect unlimited Google and Office 365 calendars. Generate new calendar events with each booking.

Email Calendar (Google / Office 365)

Generate a unique room for each virtual meeting. Zoom, Google Meet, MS Teams, WebEx, GoToMeeting, Join.Me

Web conferencing

Add your scheduling page to a website with a code snippet provided by Appointlet.

Website embed (iFrame or Button)

Remove Appointlet's branding from the scheduling page entirely.

Remove Appointlet branding

Feature your logo and company name at the top of the scheduling page.

Featured company logo

Update the accent color for your scheduling page to match the company branding.

Branded color accent

Write a custom message that sits at the top of your scheduling page, with any additional instructions before they book.

Custom welcome message

Define the language and time zone of your scheduling page.

Scheduling page language

Each user can upload an image to their profile, to help admin recognize them at a glance during account configuration.

Upload avatars for your hosts
Key features
Send Automated Reminders
Manually Confirm Bookings
Collect Payment
Pre-fill form fields
Redirect after booking
Zapier (CRM, SMS, Marketing)
Webhooks
Disable Appointlet Branding
No credit card required
In order for your users to schedule with you, they'll need to visit one of your scheduling pages.

Scheduling Pages

Unlimited

A meeting type represents an offering or service that your users want to schedule with you.

Meeting Types

Unlimited

Optional: multiple attendees join a single meeting time slot.

Groups & Classes

Unlimited

Collect the information you need from people. Includes text fields, single and multiple choice, checkboxes, and more.

Custom intake forms

Unlimited

Share meeting instructions with people via the confirmation email.

Meeting instructions

People can only see these private meeting types if they have a direct link. Otherwise, your scheduling page url will display all meeting types.

Hidden meeting types

Let people know that their "meeting request has been received". Then you can approve or decline each participant.

Manually approve meetings

Prevent no-shows and late arrivals. Turn on reminders to keep the meeting details in front of your attendee.

Automated meeting reminders

Choose from Zoom, Google Meet, MS Teams, WebEx, GoToMeeting, Join.Me

Free web conference integration

Share your scheduling URL and people can use that to book a time with you.

Easy-to-share scheduling links

Define the hours that you're available to meet with people.

Edit your availability

Schedule with as many people as you need to - sky is the limit!

Book unlimited meetings

When a team member is booked, Appointlet prevents double bookings.

Prevent double-bookings

Prevent your meetings from running into each other by giving yourself a break.

Meeting Buffers (scheduled breaks)

Limit the number of meetings you can be booked for in one day.

Maximum meetings per day

Include a deeplink to Google Maps in the attendee confirmation email, if you're meeting at a physical location

Google Maps

Both parties can use email or calendar events to cancel/reschedule. Hosts can also take action from within Appointlet.

Cancel and reschedule events

Search for attendees by name or email. Filter by date, host, meeting type, and status.

Search through meeting log

Filter through your meeting records and use the data export feature to retrieve a CSV.

Export meeting data

Automatic time zone translation lets you manage attendees internationally.

Time zone handling

Generate a calendar event in your attendee's email calendar automatically.

Attendee email calendar events

The number of members who can perform a specific meeting type.

Meeting Type Members

Unlimited

Incoming meetings are distributed one member at a time, in a circular fashion. Availability is pooled together so that attendees have the maximum options.

Round robin (meeting distribution)

Set up a meeting where multiple team members attend. They must all be available for a time slot to appear.

Collaborative hosting

When your staff are invited to the account, ask them to sign up with Google or Office for an added layer of security.

Multi-factor authentication

Your account owner and administrators can invite new members to the workspace via email.

Invite team members into account

Once someone has been invited, assign a role to scope their permissions according to their job position.

User level roles & permissions

Administrators can review past and future meetings associated with any particular host.

Filter through meetings by host

Create scheduling page folders for each collection of meeting types associated with a team.

Support for multiple teams

Appointlet detects and assigns a time zone to each of your users, ensuring times are displayed accurately

Responds to user time zone

Integrate with third party software including CRMs, SMS providers, Email Automation, and more.

Zapier (CRM, SMS, and More)

Capture Facebook pixels, Google Analytics and more with with Tag Manager.

Google Tag Manager

Send your booking data out to a secure endpoint of your choice.

Booking webhooks

Collect payment for a meeting in the currency of your choice.

Payment collection (Stripe/PayPal)

When someone completes the scheduling flow, redirect them to a thank you page.

Redirect to your website

Connect unlimited Google and Office 365 calendars. Generate new calendar events with each booking.

Email Calendar (Google / Office 365)

Generate a unique room for each virtual meeting. Zoom, Google Meet, MS Teams, WebEx, GoToMeeting, Join.Me

Web conferencing

Add your scheduling page to a website with a code snippet provided by Appointlet.

Website embed (iFrame or Button)

Remove Appointlet's branding from the scheduling page entirely.

Remove Appointlet branding

Feature your logo and company name at the top of the scheduling page.

Featured company logo

Update the accent color for your scheduling page to match the company branding.

Branded color accent

Write a custom message that sits at the top of your scheduling page, with any additional instructions before they book.

Custom welcome message

Define the language and time zone of your scheduling page.

Scheduling page language

Each user can upload an image to their profile, to help admin recognize them at a glance during account configuration.

Upload avatars for your hosts
Key features
Priority customer support
Quarterly account reviews
Advanced security measures
No credit card required
In order for your users to schedule with you, they'll need to visit one of your scheduling pages.

Scheduling Pages

Unlimited

A meeting type represents an offering or service that your users want to schedule with you.

Meeting Types

Unlimited

Optional: multiple attendees join a single meeting time slot.

Groups & Classes

Unlimited

Collect the information you need from people. Includes text fields, single and multiple choice, checkboxes, and more.

Custom intake forms

Unlimited

Share meeting instructions with people via the confirmation email.

Meeting instructions

People can only see these private meeting types if they have a direct link. Otherwise, your scheduling page url will display all meeting types.

Hidden meeting types

Let people know that their "meeting request has been received". Then you can approve or decline each participant.

Manually approve meetings

Prevent no-shows and late arrivals. Turn on reminders to keep the meeting details in front of your attendee.

Automated meeting reminders

Choose from Zoom, Google Meet, MS Teams, WebEx, GoToMeeting, Join.Me

Free web conference integration

Share your scheduling URL and people can use that to book a time with you.

Easy-to-share scheduling links

Define the hours that you're available to meet with people.

Edit your availability

Schedule with as many people as you need to - sky is the limit!

Book unlimited meetings

When a team member is booked, Appointlet prevents double bookings.

Prevent double-bookings

Prevent your meetings from running into each other by giving yourself a break.

Meeting Buffers (scheduled breaks)

Limit the number of meetings you can be booked for in one day.

Maximum meetings per day

Include a deeplink to Google Maps in the attendee confirmation email, if you're meeting at a physical location

Google Maps

Both parties can use email or calendar events to cancel/reschedule. Hosts can also take action from within Appointlet.

Cancel and reschedule events

Search for attendees by name or email. Filter by date, host, meeting type, and status.

Search through meeting log

Filter through your meeting records and use the data export feature to retrieve a CSV.

Export meeting data

Automatic time zone translation lets you manage attendees internationally.

Time zone handling

Generate a calendar event in your attendee's email calendar automatically.

Attendee email calendar events

The number of members who can perform a specific meeting type.

Meeting Type Members

Unlimited

Incoming meetings are distributed one member at a time, in a circular fashion. Availability is pooled together so that attendees have the maximum options.

Round robin (meeting distribution)

Set up a meeting where multiple team members attend. They must all be available for a time slot to appear.

Collaborative hosting

When your staff are invited to the account, ask them to sign up with Google or Office for an added layer of security.

Multi-factor authentication

Your account owner and administrators can invite new members to the workspace via email.

Invite team members into account

Once someone has been invited, assign a role to scope their permissions according to their job position.

User level roles & permissions

Administrators can review past and future meetings associated with any particular host.

Filter through meetings by host

Create scheduling page folders for each collection of meeting types associated with a team.

Support for multiple teams

Appointlet detects and assigns a time zone to each of your users, ensuring times are displayed accurately

Responds to user time zone

Integrate with third party software including CRMs, SMS providers, Email Automation, and more.

Zapier (CRM, SMS, and More)

Capture Facebook pixels, Google Analytics and more with with Tag Manager.

Google Tag Manager

Send your booking data out to a secure endpoint of your choice.

Booking webhooks

Collect payment for a meeting in the currency of your choice.

Payment collection (Stripe/PayPal)

When someone completes the scheduling flow, redirect them to a thank you page.

Redirect to your website

Connect unlimited Google and Office 365 calendars. Generate new calendar events with each booking.

Email Calendar (Google / Office 365)

Generate a unique room for each virtual meeting. Zoom, Google Meet, MS Teams, WebEx, GoToMeeting, Join.Me

Web conferencing

Add your scheduling page to a website with a code snippet provided by Appointlet.

Website embed (iFrame or Button)

Remove Appointlet's branding from the scheduling page entirely.

Remove Appointlet branding

Feature your logo and company name at the top of the scheduling page.

Featured company logo

Update the accent color for your scheduling page to match the company branding.

Branded color accent

Write a custom message that sits at the top of your scheduling page, with any additional instructions before they book.

Custom welcome message

Define the language and time zone of your scheduling page.

Scheduling page language

Each user can upload an image to their profile, to help admin recognize them at a glance during account configuration.

Upload avatars for your hosts
Choose your billing cycle
Save 20% with an annual subscription
Free
Unlimited Members
Unlimited Meetings
Connect Zoom, Meet, MS Teams, Webex, and more
Cancel and reschedule events
No credit card required
Premium
Send Automated Reminders
Manually Confirm Bookings
Collect Payment
Pre-fill form fields
Redirect after booking
Zapier (CRM, SMS, Marketing)
Webhooks
Disable Appointlet Branding
No credit card required
Priority customer support
Quarterly account reviews
Advanced security measures
No credit card required
Each plan includes the following
Minimize No-Shows
Make sure your attendees never lose track of a meeting again. Send automated confirmation and reminder emails to people who tend to have a busier schedule than most.
Custom Intake forms
Reduce the anxiety around meetings by requesting all the relevant information you'll need from your attendees during the scheduling process.
Show up prepared
Add extra information on the fly. Time, date, and location can change in an instant and we enable you to communicate those changes whenever you want.
Appointlet delivers exceptional service to companies all around the world

"English is not their first language for many of our clients. The experience of picking a location, service, date and time has proven to be more intuitive for them." – Laci Texter
Cabanillas & Associates

"We love Appointlet and how easy it was for us to set up. Parents appreciated the user experience." – Christopher Brida
Lincoln High School

"Our customer onboarding team uses Appointlet to schedule meetings with new prospects and channel their lead data into Salesforce and Intercom." – James Andrews
StiboSystems

"After 30 years of manual scheduling, Gatti HR switched to Appointlet in early 2018. We've improved productivity and scaled up the number of team members who can receive bookings." – Trevor Coley
GattiHR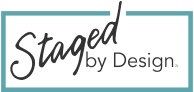 "We manage 150+ real estate agents, helping homeowners to stage rooms in their house for prospective buyers. Appointlet has alleviated the confusion that happens with manual bookings." – Leigh Newport
Staged By Design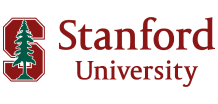 "Our techs are saving two to three minutes per ticket on over 22,000 tickets a year. That adds up, fast." – Brad Immanuel, Director of CRC
Stanford University

"Because of the widespread interest in our program and limited resources, we couldn't do all of this manually. With the help of Appointlet, we were able to set up our entire program and begin signing up tutors in a matter of days." – Tejit P.
Columbia University

"Our team has been using Appointlet successfully for over three years, acquiring more than 2,000 bookings in that time period." – Kim Pomares
Mendability
Have Questions? We've got
answers!
How long does the free plan last?
When you first sign up, Appointlet puts you on the Free plan. You are free to use it for as long as you like. If you decide to Upgrade to the Premium plan and benefit from the premium features, you can do so at anytime from the billings page.
Is there special pricing for educators / nonprofits?
Yes, Appointlet offers a 25% discount for accredited educational institutions and non profits. You can contact support and submit proof of your company's status to request the discount.
How many members and bookings can I have on the free plan?
The free plan currently supports unlimited members and unlimited bookings.
What's the cancellation policy?
You can cancel your premium subscription at any time. Service will be retained through the duration of your subscription period.
Are the monthly and annual subscriptions recurring?
Yes, once you select a billing cycle, the charge will recur at the same time each month (or year) until you change your plan.
Do you offer refunds?
You will qualify for a refund if you received no bookings during your current cycle. Refunds are intended for organizations that accidentally renewed a subscription and did not use it. We do not offer refunds for prior subscription cycles, regardless of use. It's your responsibility to monitor your use and cancel when you no longer need the service.
How does adding or removing users impact pricing?
Our billing system calculates prorations based on the remaining time in your current subscription cycle. So if you add a new user mid-cycle, you don't pay full price that first month. If you delete a member from your Appointlet organization, a prorated credit will be applied to your account. These will display in your administrators billing screen.
What payment methods can I use?
We accept debit and credit card payment for monthly and annual subscriptions. Organizations that prefer to pay for an annual subscription with e-check (ACH) can contact support for details on how to submit a request.