This article is intended for Appointlet users with a Google Calendar integration. 
Do you have a Google Calendar connected to your Appointlet account? If so, you may be wondering how to separate your work schedule from other events on your calendar. While there is more than one way to do it, the best technique is to separate your work schedule from your personal schedule.
This quick video demonstrates the step by step process of creating work and personal sub-calendars in Google. As you can see in the following screenshot, you can select the schedules you want to view and the corresponding events will show up. If you uncheck one of the boxes, those events will disappear: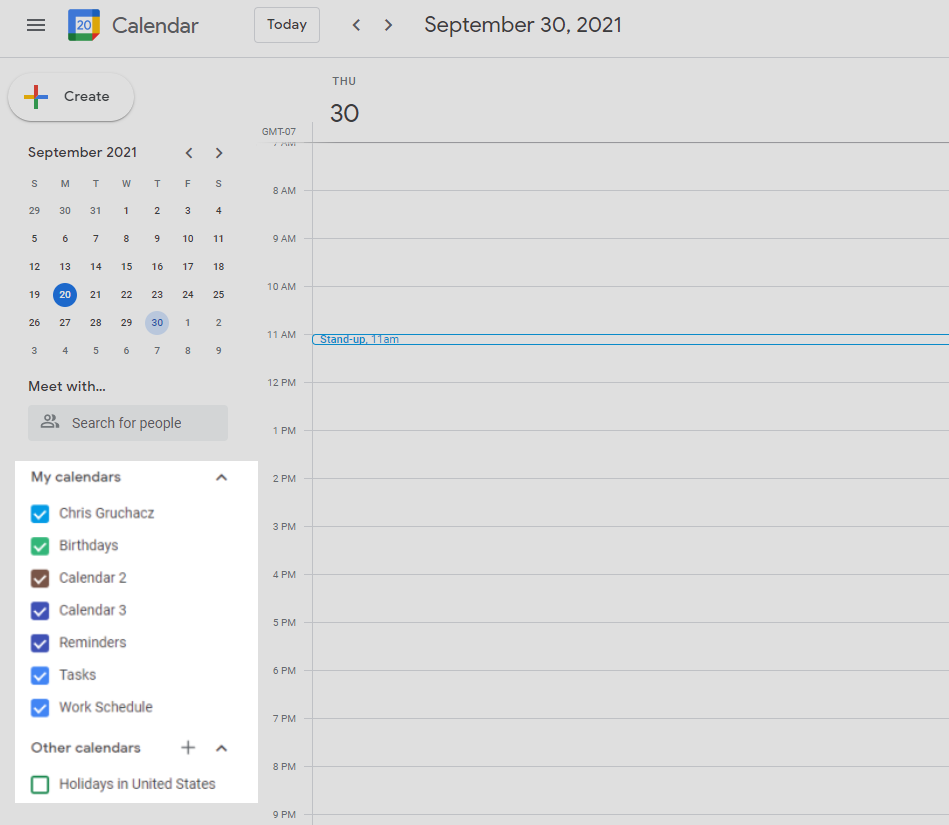 Back in Appointlet, these schedules show up on your member profile's Calendar section. Your setup might look something like the following: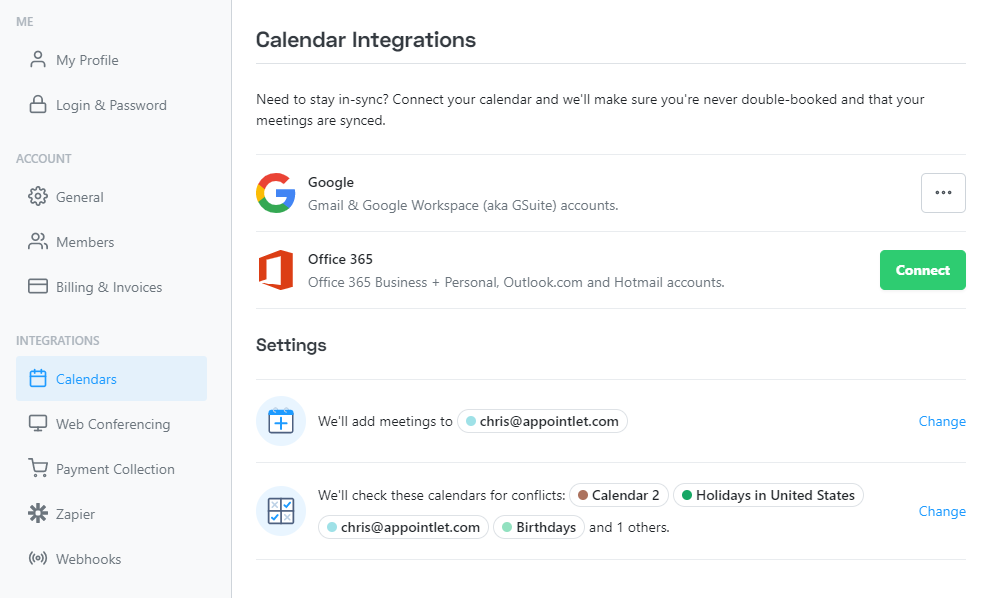 As you can see, the primary calendar is the selected location for new booking to be stored, meaning that all of the member's bookings will go into that sub-calendar (in Google). Additionally, the calendars selected in the area just below will be used to detect busy events, ensuring that you don't get booked during times you've set aside for other commitments.