Most people have difficulty staying focused during remote meetings that last for more than 30-60 minutes. After that, they begin to drift and lose focus. Keeping someone's attention is hard enough, but if you're also dealing with latecomers, there's an even smaller window of attention to work with.
Late arrivals tend to happen for a few reasons, which we'll review here shortly. The best way to keep people accountable and showing up on time is with automated reminders. In this article we'll cover this topic in detail so you have a better sense of how to schedule and structure your engagements.
Why don't people show up for remote meetings?
As a rule, people are more likely to show up for events that they find valuable. If attendees are simply not showing up at all, it's possible that they didn't think the remote meeting was very important to them. It may be that your value proposition was not strong enough. Whatever the reason might be, it's common for attendees to avoid accountability and simply no-show on events that they see as a waste of their time. You can always find a quick solution to this by trying out an AI Meeting Summary tool that will make the process of holding a remote meeting much easier, but the story is a little different when it comes to team members that arrive late no matter what.
Late arrivals are a bit different. They are not usually an indication of deliberate neglect. It's more common that people don't show up punctually because they simply lost track of time and didn't have an adequate reminder. 
No-shows and late arrivals
The average person is very busy mentally, even when their schedule is empty! With endless digital content to fixate on, it's normal that people forget about things even when they may have scheduled it days or weeks ago. Honestly, moments of absent mindedness probably happen to the best of us.
On the flip side, if you are seeing a lot of no shows and late arrivals, it's not a bad idea to start thinking about what you can do to improve the situation. If you're not automating the scheduling flow, then you're creating more work for the attendee. Not only do they have to find a time in their calendar that works, but they have to check that calendar manually or set a reminder for themselves. 
Even when the calendar event is created by both parties, the meeting might not seem lucrative enough to hold an important place in the attendees' minds. In fact, the human mind is wired in such a way that it purposely forgets all unimportant things to be able to direct all attention towards the important ones.
So before we move on to implementing a solution, it's important to start by having some compassion and not taking the neglect too personally. 
Set up a scheduling app to make sure attendees show up
You can reduce the number of late arrivals and no-shows by making a clear value proposition to the attendee. But automating the process will take them the rest of the way, so that it's effortless to remember the upcoming date and time. 
Scheduling apps make this easier to accomplish for businesses of any size. Whenever you share your link with someone, they can pick a time that works for them and fill out a form. Upon confirming, they'll receive a confirmation email and calendar event. Plus you can schedule reminder emails or SMS that go out at key moments, like the day before or an hour before your event.
These notifications make it harder for the attendee to make an excuse about forgetting to write down the meeting on their calendar. The time slot is automatically filled on your online calendar as well, so that you are notified and can reference it any time. The client information is saved and shared with you for future use. 
Here's how else can a scheduling app act as a facilitator in improving attendance at meetings.
Hosting remote meetings:

Virtual meetings eliminate the need for the team and attendees to be at the same place physically during the meeting. During the covid-19 pandemic, remote meetings have increasingly commonplace.
Remember your meetings:

Regular reminders and follow-ups both before and after meetings make sure that your own team stays up to speed. The attendee details are recorded through several channels, so your staff can access meeting data to prepare in advance.
Eliminating no-shows:

 When important people don't show up to your meeting, there's a risk that the entire period of time could go to waste. If that happens regularly, it becomes a cost for businesses that could easily be avoided.
Improve attendance:

 A dedicated scheduling page that shows a summary of all meetings that are in line greatly increases attendance. Plus, new meetings can be easily scheduled here, and the older ones can be rescheduled if needed.
Streamline customer conversations:

Meetings that need to be held with customers require more planning than ordinary in-house discussions. The back and forth coordination is a common point of frustration, so streamlining the process is a great idea.
Generate unique Zoom meeting URLs;

 

Zoom

is one of the most used web-conferencing apps, however this technique can be used for any integrated meeting tool.

Appointlet

allows you to host Zoom meetings with unique links in a few clicks. This makes the process simpler and the workflow smoother. Other common video conferencing options that work in the same way include Google Meet, MS Teams, Join.Me, GoToMeeting, and Webex.
Automated confirmation and reminders:

Sending meeting confirmation and reminder texts by hand is fine if you only have a few times per week, or if you are dealing with top tier executives. But when you meet with common people on a daily basis, it becomes an unreasonable chore to keep up with. Automating all of his with a scheduling tool can be of great help. 

Translate between time zones:

Meetings that take place across different time zones are a common source of confusion. If people even remember to do the time conversions, there's always room for human error. Online scheduling tools solve this by detecting the time zone of the attendee's browser and using that to translate the meeting host's availability. 

Coordinate with team members:

Client meetings that involve multiple team members can be easily coordinated with the right online scheduling tool. Appointlet has host assignment features like round robin to help distribute meetings across a team. Or alternatively, you can also use the tool to align multiple team member schedules for a single meeting. 
Minimize no-shows with a scheduling app
You know that an online scheduling tool is working when it never comes up in conversation, and yet your acts will improve the quality of your meetings and make the participants attend not because they need to but because they want to.
Here is how to get there step by step.
Hosting virtual meetings
Virtual meetings might not be the best for important decision-making or building relationships, but for regular catch-ups and check ins, they are definitely more effective than in person meetings. The participants do not need to be there physically, and when you remove this labor, the attendance automatically increases. Besides, features like screen-sharing, virtual whiteboards, and breakout rooms replicate the in-person experience, so there isn't much difference anyway.
Also, if you're an environment-conscious person, virtual meetings are environmentally friendly as they do not take up a lot of resources and minimize waste production. 
It's too easy to forget a meeting
But an online scheduling app makes it very hard. Most scheduling apps connect with your virtual calendar, no matter which one you are using, and update the meeting slot there automatically. They also inform you if there are any clashes so that you could request to reschedule.

You can also lock your available hours so that your remote colleagues know of your availability in advance and select a meeting time that suits your schedule.
No-shows are bad for business
The time spent waiting on someone who never shows up is a precious asset that could be spent on better tasks that actually drive business value. As an entrepreneur, you already know how much of an opportunity cost this can be for your business.
Appointment scheduling apps can be instrumental in controlling this cost as they completely eliminate any excuses the no-shows could have. Plus, since you will be setting up the meeting after looking at their availability through the app, it would be very rude of them not to show up.
Improve attendance with a scheduling page
Most appointment booking apps provide users with a central scheduling page that acts as a dashboard for all meeting-related information. You can view what has been scheduled in the past and what is coming up in the future. You can mark important dates for product launches, press releases, client meetings, and whatnot.
When the employees are able to view everything at a glance, the chances of missing something out are greatly reduced. They know exactly what to do, when. This results in greater productivity and hence a greater attendance at meetings.
Streamline the customer conversation
If you have ever worked in sales, you must know how hard it is to set up customer meetings, especially in a virtual setting. There are tonnes of emails going back and forth, and the meetings get rescheduled a million times. 90% of these go to waste in the process, and the customers eventually back out due to the hassle.
Scheduling apps take away all of this and replace it with a convenient customer booking page. This booking page can be set up on a website or can be shared via a URL. The customers can easily pick an available time slot from this page, select their preferred staff member, and fill in their contact information. The meeting is automatically booked, and the company is notified.
Some tools even allow you to add additional options, such as an FAQ section or a chatbot on the meeting booking page. This allows the customers to easily communicate with your business and get prompt responses. 
Generate unique Zoom meeting URLs
Tools such as Appointlet integrate with lots of web conferencing apps such as Zoom, Microsoft Teams, Google Meet, etc., to easily conduct virtual meetings. Once you are connected with Zoom, all it takes is a few clicks to generate unique URLs for meetings. 
This link will automatically be generated and shared with the participants once you schedule a virtual meeting. It will also be attached to the calendar event created for these meetings so that the participants don't have any trouble finding it in case it gets lost in emails.
Automated confirmation and reminders
This one is easily the best feature online scheduling apps have to offer. You no longer need to make phone calls or send emails to confirm the meeting time with the participants. All you need to do is add the participants to the meeting, and they will automatically be asked to confirm.
You can also set up automated reminders and follow-ups for meetings that have been finalized. The app will automatically send email and SMS reminders to the meeting participants at certain intervals. You may need to specify the frequency and the gap between these reminders, and the app will take care of the rest.
Translates between time zones
Businesses that operate in a global environment constantly need to have meetings with people abroad. Setting up such meetings across different time zones can be very confusing since you'll have to do a good amount of mathematics just to make sure you don't make any errors.
Apps like Appointlet translate meeting times according to the local time zone, both for hosts and attendees. You may also specify a time zone other than your local one, but the software will automatically pick the one you are in as a default setting. If you do not want this to happen, you may lock the time zone so that the meeting times are shown to all participants according to your time zone.
Coordinate with team members
All the scheduling issues we have discussed till now grow exponentially as the number of participants increases. The problem gets even worse when you need multiple members of your team present for a client meeting. 
Luckily, Appointlet has a solution for this one as well. With its team scheduling features, you can schedule meetings with multiple members and specify the host as well. The host will get administrative rights in the integrated conferencing app you're using and the rest of the team will be invited as participants.
How to schedule remote team meetings
Group virtual meetings might not be a great idea if there needs to be constant back and forth communication between the participants. You don't want to go through the torture of getting 50 people to turn their mics off when everyone wants to jump in and talk simultaneously. Plus, in the absence of clear body language, this communication would get even more messed up. Do yourself a favor and hold such meetings face-to-face.
However, if the purpose is simply to present something or conduct a training session, virtual team meetings may be the ideal choice. Besides the obvious cost-saving you get from not having to arrange a large conference room, the scheduling process is much more convenient.
All you need to do is create a group meeting type in Appointlet and set up the scheduling rules as you like. You can specify the maximum number of attendees allowed to attend the meeting at a particular time to avoid overcrowding of the virtual space. 
For virtual meetings, you will need to integrate Appointlet with an online video conferencing software of your choice. You can select this software in the meeting location and then proceed with the rest just the same.
FAQ
If you are new to virtual meetings and scheduling, this might have been a little too much to handle. If you were unable to understand anything at any step, these FAQs might help you out. 
How can you have meetings with a remote team?
Remote teams can have virtual meetings that may be conducted through an online video call software such as Zoom, Google Meet, Microsoft Teams, etc. You can schedule meetings with multiple team members through a scheduling app like Appointlet and then continue to have the session through either of the earlier-mentioned apps.
What's the best web conferencing app for online meetings?
There are a lot of web conferencing apps that are being used by leading companies across the globe. The best ones include Zoom, Google Meet, Microsoft Teams, Skype, Slack, GoToMeeting, ClickMeeting, Cisco Webex, and ezTalks Meetings.
How do I set up attendee reminders for a scheduled remote meeting?
Attendee reminders have proven to be of great help in minimizing no-shows and improving meeting attendance. Scheduling tools such as Appointlet allow you to send automated reminders for scheduled meetings. These reminders may be sent through email, SMS, or other forms of messages. 
How do I host remote meetings internationally?
International remote meetings can be easily scheduled through online scheduling apps like Appointlet. Appointlet allows you to set meetings across different time zones with ease. The meeting time is automatically translated according to the local time zone both for meeting attendees and the host.
How should I host remote business meetings?
You can host remote business meetings virtually through conference calls. Virtual meetings are easier to plan and execute since most of the manual work is automated with software. You may use scheduling tools such as Appointlet to set the meeting up and a video conference tool such as Zoom to conduct the meeting.
Where do remote workers typically hold their meetings?
Remote workers normally hold meetings via online scheduling and conferencing apps. Online scheduling apps make team coordination easy and meetings are set up with minimal effort. Once they are set up, they can be conducted on a virtual conferencing software such as Zoom or Google Meet.
How do I reduce the stress of remote meetings?
Remote work and meetings can be stressful but you can reduce the stress by allowing the attendees as much flexibility as you can. Have shorter meetings with clear agenda items and try to keep buffers between them to keep them attentive. Also, use as many collaboration tools and features (screen-share, whiteboards, google docs, a meeting note app, etc.) as you can to make things even easier.
What's the best time of day to conduct remote meetings?
Modern research suggests that the best time to conduct remote meetings is in the middle three days of the week, around 2 to 2:30 pm. The reason behind this is that this time is neither too early, nor too late, and it has already been a day or two since the week started. Work teams have freshened up and are ready to have meetings to set new goals.
The secret to having productive remote meetings: the shorter the better.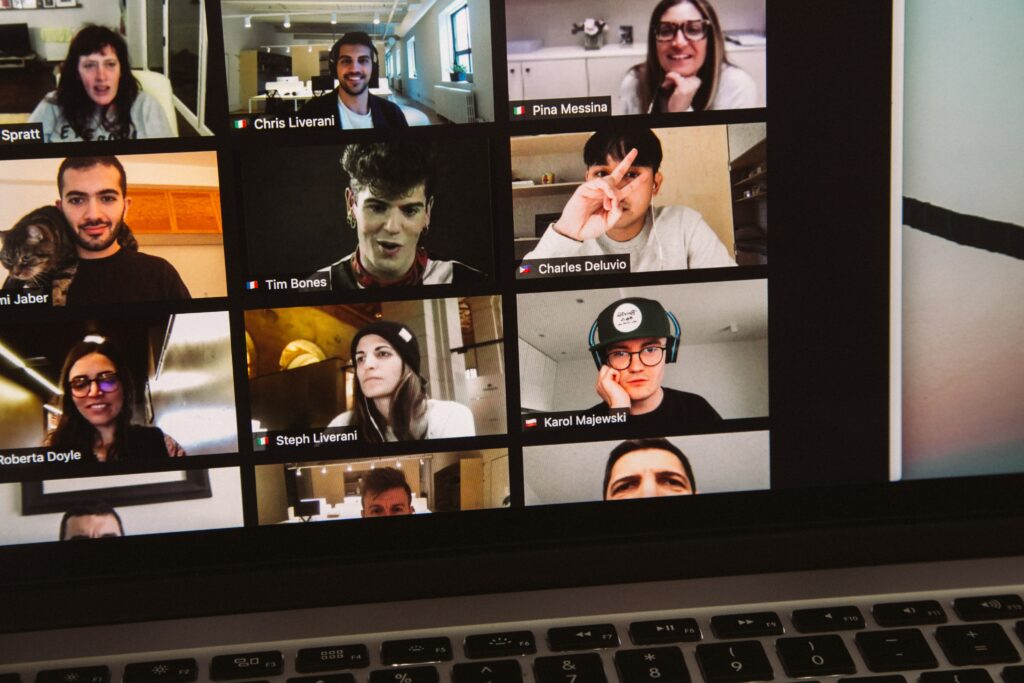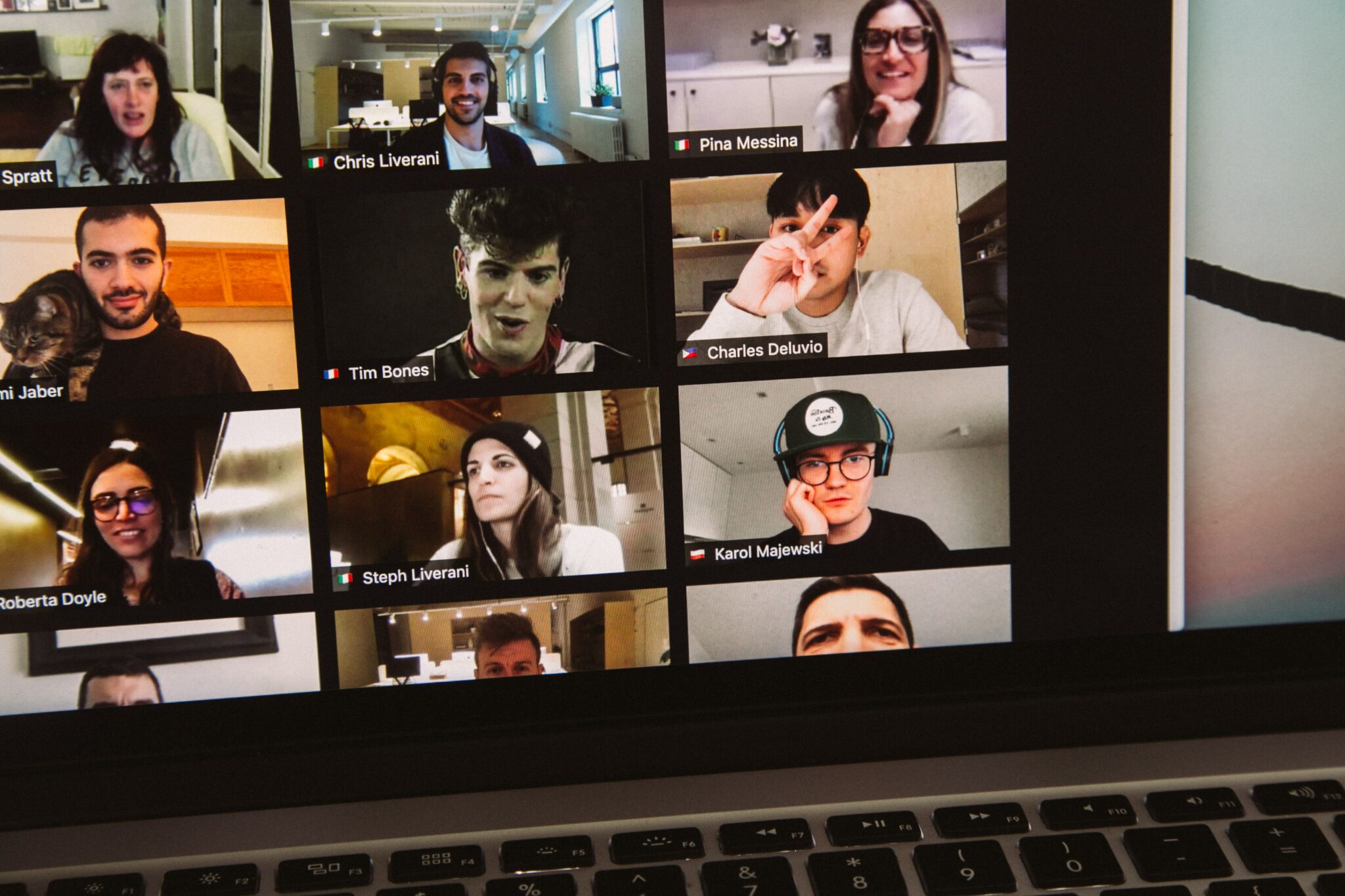 You can use all the tech in the world and still not have meetings that are productive enough. At the end of the day, you are still dealing with humans and if they don't find any value in your meetings, they aren't going to show up. 
The key to having effective remote meetings is to limit the meeting time and have a clear agenda in place. Shortening the amount of time will get maximum attention from your team and as a result, they will end up being more productive.