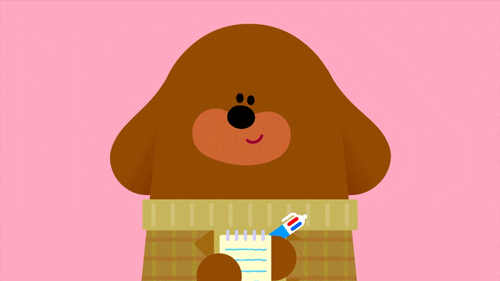 Ever been in a meeting without a notepad and assumed that you would remember all the details, only to forget some key piece of information later on?
Maybe you took good notes but lost the slip of paper. It can be embarrassing to follow up with customers and ask the same thing twice.
That's why Customer Relationship Management tools have become so popular in the digital era.
It's easier than ever to keep track of client history and grow their accounts over time.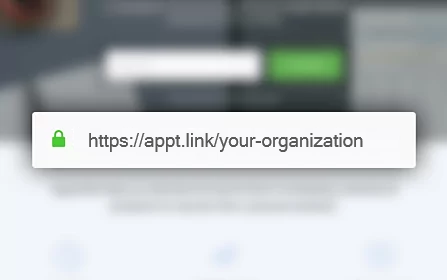 A successful meeting starts long before the actual event. Scheduling the engagement should be a breeze. In order to keep the back and forth emails to a minimum, it's best to use an online scheduling tool.
Not only will it speed up the process, but you can use custom form fields to collect the information you need and pass it to your CRM software of choice. 
What is a CRM and how does it work?
If you're discovering CRMs for the first time, don't sweat it. You can think of them as a digital rolodex. Every time you meet with someone, you can attach notes to their customer history.
Collecting this information makes it easier for your team to get caught up on account history and provide quick, accurate support. Even if you are a solo entrepreneur, a tool like this will help as you grow your client base.
So what does a CRM look like and how does it connect to Appointlet? It depends on which app you go for and what kind of features you need.
In this article, we will review two free CRM solutions (Hubspot and Zenkit) that are compatible with Zapier's free plan, so you can start experimenting right away at no extra cost. These are just a couple of examples of CRM tools that are available.
Supporting customers through the full lifecycle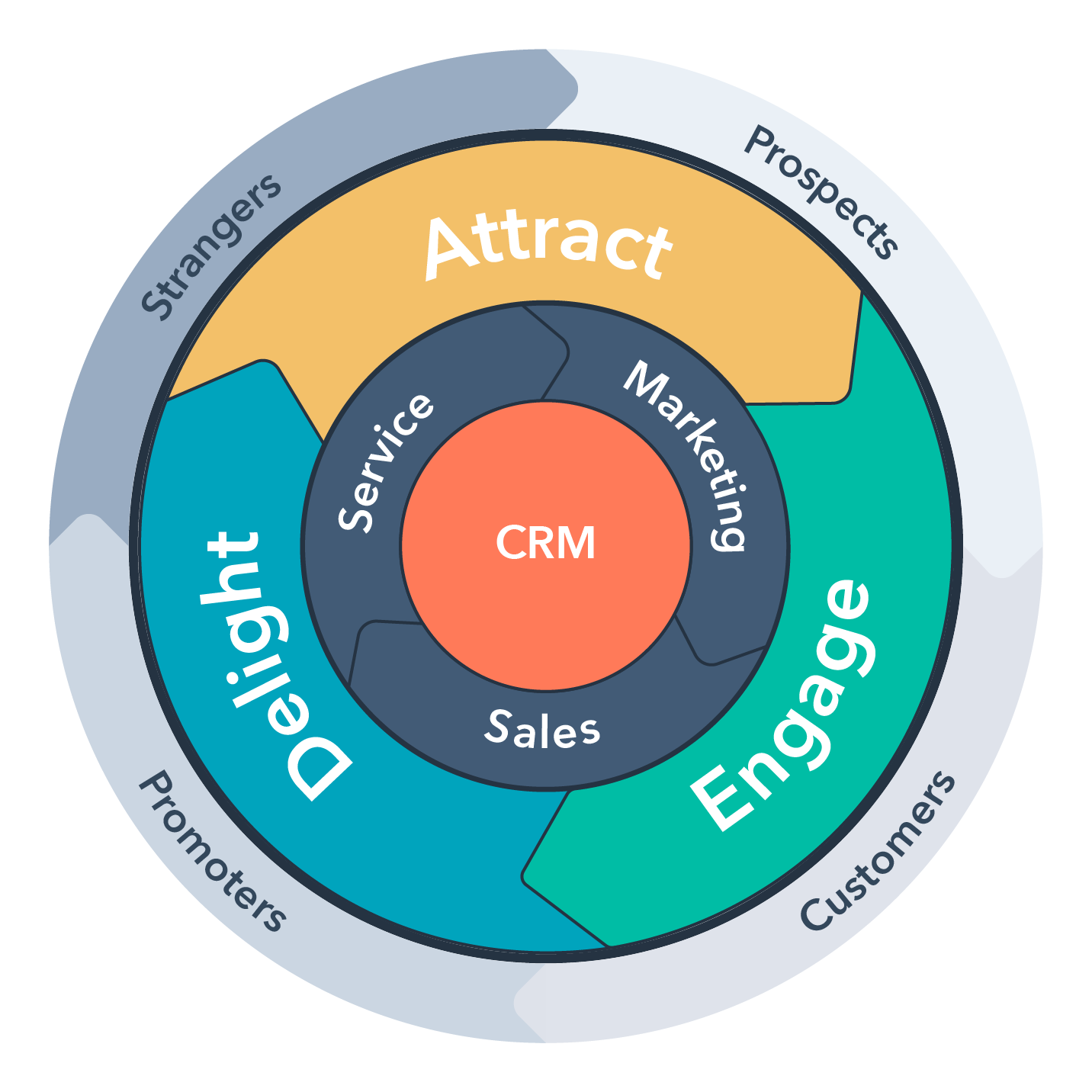 The image above, called a flywheel, depicts a customer's journey through your brand. To read the graphic, begin at the top and move clockwise. You can see that, as people are attracted to your company, they read your marketing materials and begin to engage.
Your sales and customer support agents work with the client to make sure they're delighted with their experience. Near the top left of the flywheel, we see those happy customers referring strangers to your company. In this way, the flywheel is a model of long-term, sustained growth.
With your online scheduling app, you can create custom meeting types that target the different phases of growth. For example, you might offer a free sales demo to new arrivals.
Later in their lifecycle, a consultation or support call is optional. Each meeting you schedule can present the customer with a new set of form fields, in order to learn more about them and their needs. All of that booking data can be added to your CRM's customer records.
CRM Example #1: Hubspot's Contact List
Hubspot is one of the most popular free CRMs on the market. They have a broad feature set, which can be a little intimidating at first, but valuable long term if your company needs a reliable, scalable solution.
If you are just getting started and want an entry level alternative, we recommend scrolling past this section and trying Zenkit first.
To get started with Hubspot, you will need the following set up:
Set up an Appointlet booking page
Configure Zapier to pass your booking data to Hubspot's contact list

Any time a booking comes through Appointlet, Zapier will listen and evaluate the attendee's details. If no customer record exists, a new one will be created.
Otherwise, the contact's details will be updated using the form response data. You can view an example of the Hubspot contact list here:

CRM Example #2: Zenkit Contacts and To-Do Lists
We recommend Zenkit as an alternative to Hubspot. Their interface is clean and easy to navigate, making it more approachable for new users. As you can see in the screenshot below, their contact list is arranged in a vertical list.
Whenever bookings come through and Zapier generates a new contact, you can add information like meeting notes and a photo to make the contacts more easily recognizable at a glance.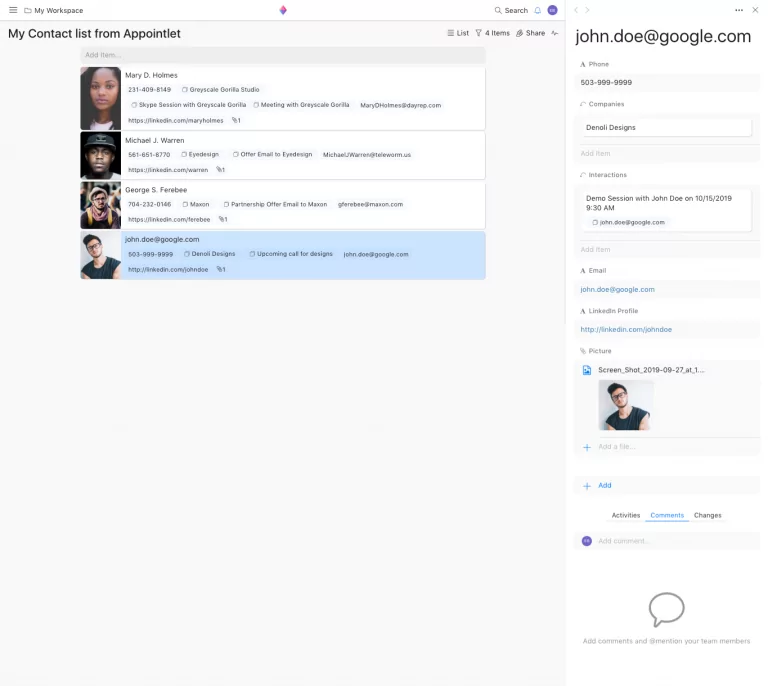 We love how Zenkit includes a broad feature set for companies to use in tandem with their CRM. For example, you can ask Zapier to pass your booking data into one of Zenkit's to-do lists.
The drag-and-drop kanban board design allows your team to track meetings alongside their other tasks.
As bookings take place and are completed, you can take notes and advance the cards along your board until they reached a finished state.

Want full instructions for the full Zapier / Zenkit CRM configuration?
You can visit https://zapier.com/apps/appointlet/integrations/zenkit to access our shared integration page. If you don't have Appointlet and Zenkit accounts already, you will need to start with these steps:
Set up an Appointlet booking page
In Zenkit, create a new collection dedicated to your contact list
Set up an Appointlet "Attendee Scheduled" trigger
Set up a Zenkit "Create item" action to locate your list
Pull in the data fields that you need from your Appointlet booking
You can see in the example below that we pull in data like attendee name, email address and the meeting's start and end times.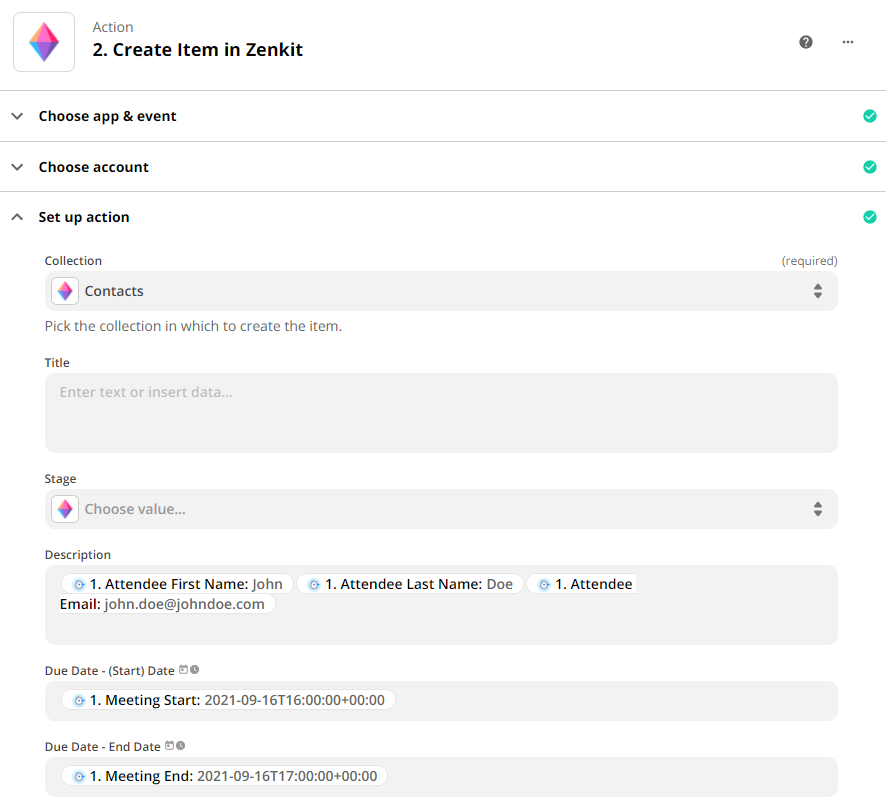 When you have tested your trigger and action to confirm that they work, go ahead and turn on the Zap. To test that the integration works, you can go to your Appointlet account and create a test booking.
It should take less than a minute for the new contact list item to show up. If you're having issues with setting up your Zap, they do offer a support team to answer specific configuration questions.
Access your booking data from within Appointlet
Appointlet already provides some powerful tools for reviewing your booking data. If you're looking for improved customer data visibility, it's a good idea to start by understanding what's available within your scheduling tool. If you don't already have an Appointlet account, you can sign up for free to try it today.
When you share a link to your booking page, the client is presented with a series of times to choose from, representing the team's scheduled availability. To complete the booking, they will fill out form fields that you present to them, as shown in the simple intake form example below: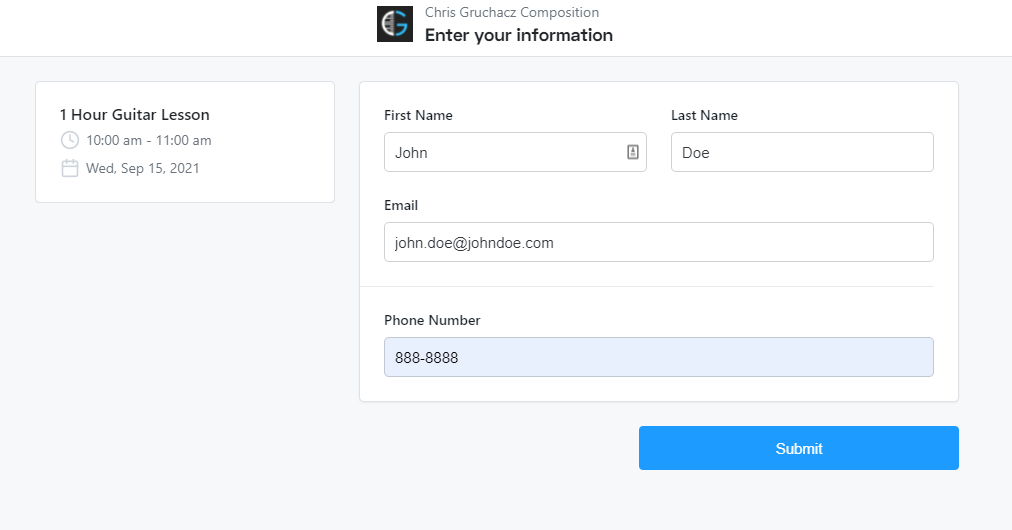 Each time someone books with you, their form data is registered on your Booking Dashboard. This user interface is easy to scroll through and navigate, so you can look at any past or future booking.
If you want to review a limited set of bookings, you can modify the date range and use search filters. If you prefer to look at this information in a spreadsheet, we offer CSV data exports as well.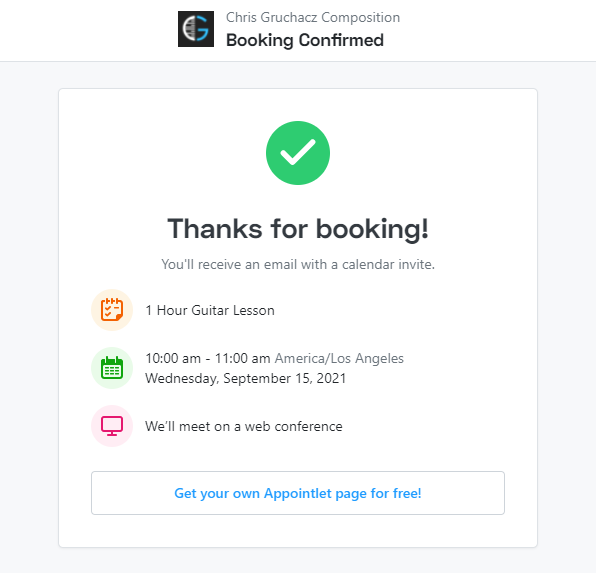 Whether you stay with Appointlet's built-in booking dashboard or introduce a CRM, the end goal is the same; you want improved customer data visibility. As your customer volume grows, it's important to track individual people and their journey with the company.
By monitoring their account details and setting up automation, you can offer proactive support at just the right moments. Targeted meeting types for the different flywheel phases will be the best way to ensure successful meetings for everyone.