It's amazing how much time can be lost on trying to schedule a meeting. You want to connect, so you check your calendar and send someone a few time slots to pick from. But your client or colleague isn't available that day. They pitch you an alternative set of times that won't work for you either… and bam! The email ping-pong begins. 
Wouldn't it be nice if you could just read each other's minds?
Going back and forth to schedule a meeting gets old, fast. Prospects and customers want instant gratification. The last thing they need is another layer of stress in their life. And to be honest, the hassle of going back and forth is just as annoying for the meeting host. You end up missing out on opportunities due to the wasted time. 
If you're looking for ideas on how to schedule a meeting more efficiently, this article will help. We'll show you how to automate your workflow with meeting scheduler apps like Appointlet and Doodle, so you can save time for everyone and book meetings like a pro. 
The basics of scheduling meetings online
To stay competitive in the modern business landscape, you need to lock in meeting details quickly, with as little effort as possible for both parties. But how exactly is that done?
We recommend signing up for a free scheduling app that supports email calendar integrations. You'll start by defining your availability and the types of meetings that you want to host. Once you connect your Microsoft Outlook or Google calendar, the app will be able to check for existing calendar events and create new events when you get booked.
With your scheduling app configured properly, you'll be able to start sharing it with an audience. Instead of creating calendar invites manually for each person, you simply provide invitees with a meeting link to use at their convenience. When they click it, they're brought through a streamlined scheduling process. You can even embed the scheduling page directly on a website to improve accessibility for site visitors. Simply copy and paste our code snippet into any of the best website builders.
Your meeting scheduler will load on any iOS or Android device, so people can book time with you while they're on the go. Any time zone differences between the host and attendee have translated automatically. 
Custom intake forms will let you collect important details about the invitee, like their phone number. If it's going to be an online meeting, we recommend integrating with a video conferencing app that your company already uses, like Zoom Meetings and GoToMeeting. A special meeting ID will be used to generate a unique virtual room for each attendee. This ensures people don't show up early and intrude on each other's meetings. 
Schedule a meeting as a consultant
Let's imagine that you're a consultant operating in a niche where there's a reasonable demand for your service, but also a fair amount of competition. You've done the work to get listed publicly, which means people can discover your website with the right search terms. But you are one of many consultants listed on the search engine, so prospects open several tabs at once before they start their research. 
On each consultant website, the prospect reviews the materials and tries to get a feel for the offer. They eventually narrow their options down to you and one competitor. Your website has a simple contact form that asks for email, name, and any notes. They can submit questions and you'll get back to them as soon as you can. But your competitor has a "book now" button that lets prospects schedule a free fifteen minute consultation. 
By the time you get around to reading the first email and typing up a response, your competition has already been on a phone call with the prospect. They've made an irresistible offer and unless they drop the ball somewhere down the line, you've lost a client opportunity.
Collecting payment for a meeting can feel icky, so Appointlet takes care of that with a credit card payment option. You can opt to require payment prior to confirming a meeting. Leverage integrations and plugins to connect with an existing CRM and you'll have all of the company's meeting data connected to customer records.
How to schedule a meeting as a team 
It's easy enough to schedule a meeting as a consultant, but when it comes to coordinating meetings across a team, things can get a bit trickier. For example, if each member on your team should be given an even number of meetings to host, then how do you use automation to ensure they are distributed fairly? What if some team members have priority and should get first pickings? 
There's a lot to consider in this regard, so we're going to break the remainder of this article into three categories; the email calendar, meeting scheduler, and scheduling polls. 
Of all the modern email calendars available, we think Google Calendar and Office 365's Outlook Calendar integration are the best. They come with the greatest number of features, can handle an enormous volume of meeting data without performance issues, and are commonly supported integrations in third-party scheduling software.
Google Calendar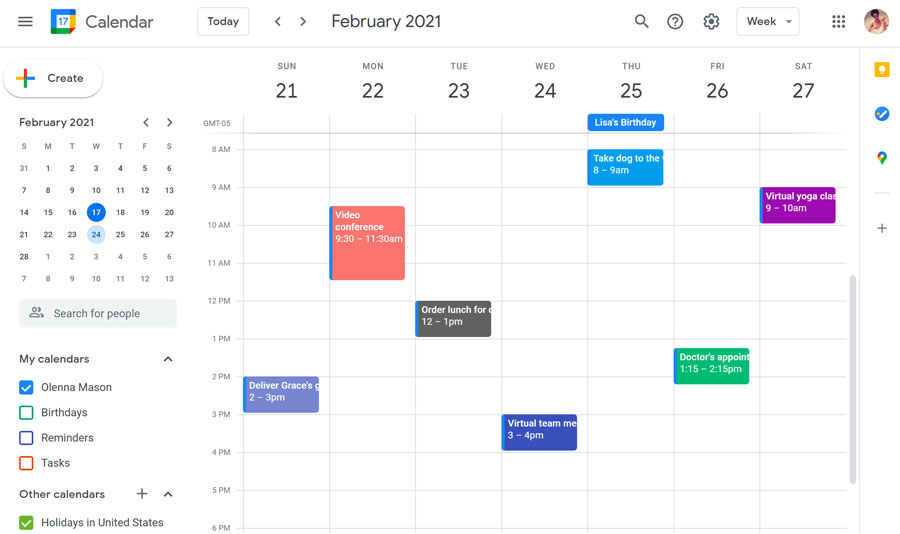 Who doesn't love free stuff? The obvious perk of Google Calendar is that they offer a powerful free plan, including a full suite of additional apps like Google Drive and Google Docs, with direct integrations to the free Gmail service.
Each person on your team should have their own designated Gmail calendar account. This ensures that they can log in and view their schedule easily. As an administrator, you can leverage the sharing features from Google to expose your team's calendars to a master calendar account. This allows you to view all bookings across the organization, with options to make specific calendars visible or invisible as needed. 
Office 365 Outlook Calendar
For teams that are already heavily tied into Microsoft product, Office 365's business plan is the way to go. Their Outlook calendar service ensures that you are able to integrate with third-party scheduling apps. You'll get a lot of the same features that Google Calendar provides, however, the service is not free. You can expect to pay for the service based on the subscription tier that you choose, ranging from personal to enterprise. We recommend the business plan because the Office personal plan does not integrate with all scheduling apps.
Schedule a meeting with booking links
If you want to schedule a meeting across your whole team, don't be afraid to automate the workflow. You can do this by setting up a free account, inviting your team members, and setting up the meeting-type templates to match your business needs. 
One of the most valuable team scheduling features you'll find is pooled availability, also known as round-robin scheduling. When you switch this on, all of the staff assigned to a meeting type will be included in a pool. Leads or customers who visit your scheduling page will pick a time without picking a specific team member. On the backend, the round-robin will find the people who are available and assign the one who was booked least recently. 
Appointlet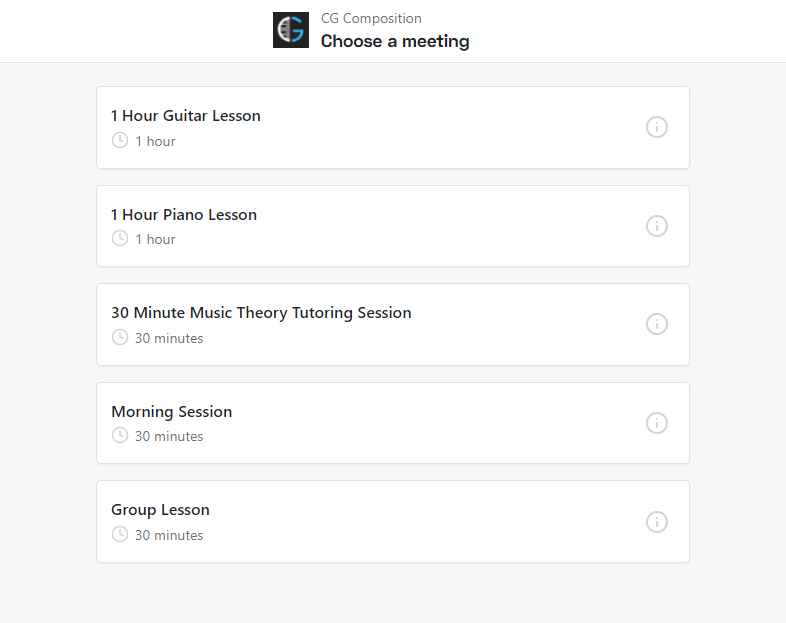 With Appointlet, the pooled availability feature includes an option to give some team members priority. This allows you to assign meetings to a preferred group, before circulating them through a secondary pool.  
You can expect to find other team features, like group meetings where multiple members of your team are included in a single meeting. So if you send clients a meeting invite, your scheduler will only display times if all assigned members are available. This ends up saving administrators a lot of time on internal coordination. 
As meetings roll in, the member's integrated calendar accounts will send notifications to the corresponding Gmail or Outlook accounts. When logged into Appointlet, you can use a meeting dashboard to review upcoming or past events, including important details like meeting date and meeting time, attendee statuses, intake form responses, and more.  
Doodle
Another way to schedule meetings is with a poll. Each attendee that's been invited to a specific meeting will vote for the days and times that work best for them. We recommend trying out Doodle if you need a solution of this kind. Their software will wait until every invited member has chosen an overlapping time and day. Then it will send out automated email confirmations to all involved. Plus they include special handling for scenarios where the preferred times of your attendees do not line up.
Trying to accomplish this manually can be a bit like herding cats. Doodle saves your attendees time by giving them a means of coordinating through automation. 
HubSpot Meeting Scheduler
If you already have a CRM like Hubspot, check to see whether it includes a meeting scheduler. They tend to be less thoroughly developed than the solutions offered by dedicated scheduling apps, but they do integrate directly with all of your other customer data. If you have simple scheduling needs, a tool like the Hubspot Meeting Scheduler might be plenty. 
Schedule a meeting with video conferencing software
Automated scheduling saves a lot of time on its own, but wait until you start generating unique virtual meeting rooms for each scheduled time. Integrating with a conferencing solution like Zoom or Microsoft Teams will allow you to place a "join meeting" button into each confirmation email and calendar event. So when someone schedules with you, they already have everything they need to attend your meeting at the scheduled time. 
To make this work, each member of your team will need to have a dedicated web conferencing account. It's not possible for a single account to host multiple virtual meetings simultaneously. So when you get your scheduling software set up with everyone on the team invited, just be sure that they connect their own, unique conferencing account. 
With dedicated email calendars, virtual conference accounts, and a software scheduling app, you will have everything you need to manage your team effectively.